Finding Hope
10/11/2021
@
7:00 pm
–
9:00 pm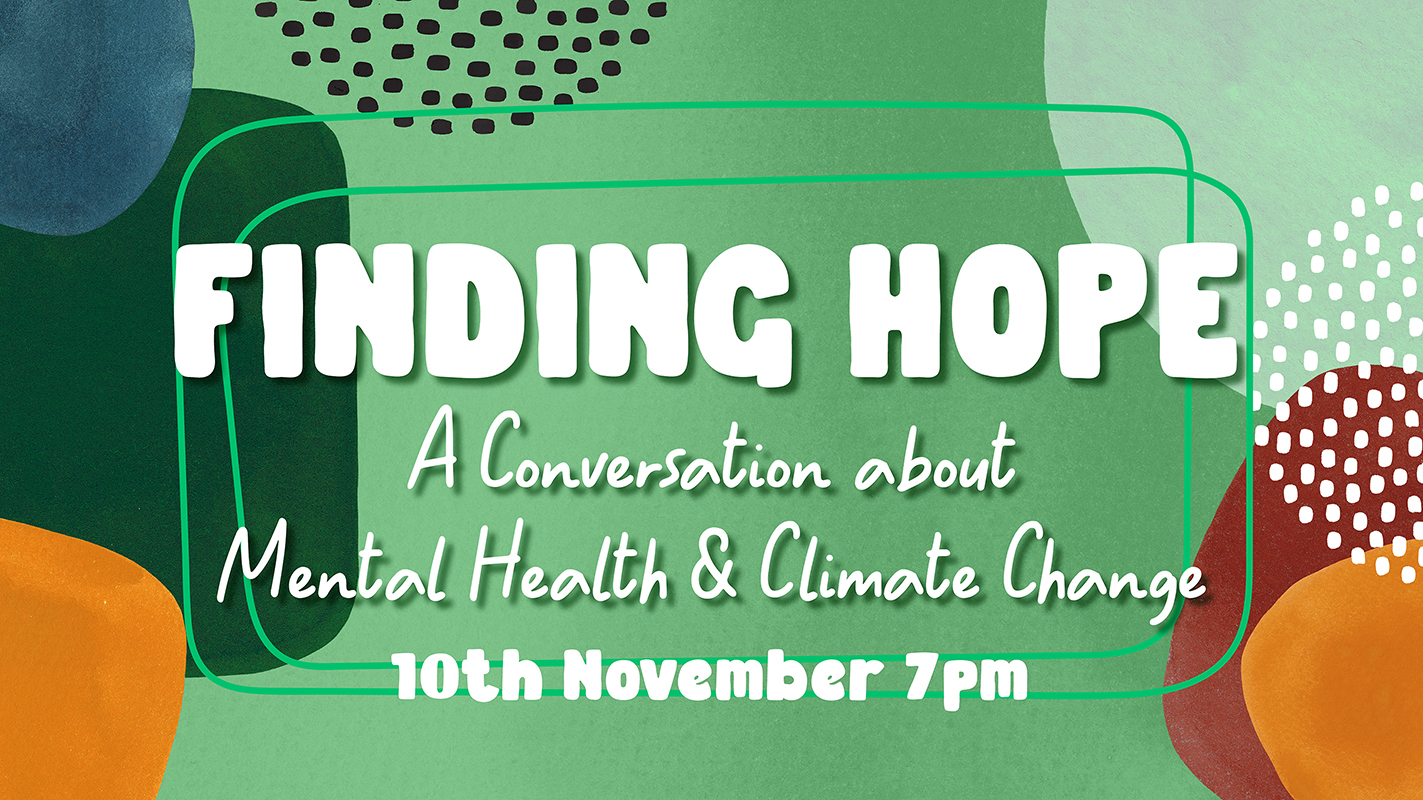 Let's talk about climate anxiety.
When faced with climate change news, more and more of us feel anxious and helpless. The worst affected are young people, 84% of which are worried to some extent about climate change.
In the middle of COP26, we're spending an evening acknowledging this, while also looking at the tools, communities and coping mechanisms that are available to us. We are trying to find hope together.
---
Speakers
Stuart Hellingsworth is a Psychology graduate, a Trustee of Rethink Mental Illness and a member of Great Yarmouth Green New Deal. He recognises how depressing and scary the environmental challenges we face are, but will talk about how we can change this to hope and action.
Sebastiana Black is an ecotherapist and co-founder of Ecotherapy East Community Interest Company that offers nature connection workshops and retreats in East Anglia, as well as hands-on experience of managing a meadow they steward. With her partner Rob they have been regenerating a 12-acre meadow in Suffolk with the help of a community of volunteers, planting and tending trees and wildflowers and increasing biodiversity on the land. Sebastiana is also a Mindful Self-Compassion teacher and integrative counsellor working in private practice indoors and outdoors.
In this short presentation Sebastiana will talk about the stress of climate disturbances and the lack of action from society and its impact on our nervous system. We will explore how self-compassion and a mindful and deeper connection to the natural world can become a resource to increase our wellbeing so we can stay engaged and hopeful. There will be an opportunity to try a nature based meditation.
Moderator
Catherine Gray an Occupational Therapist, EMDR Therapist and the founder of Cup-O-T: Wellness and Therapy Services. Cup-O-T is a not-for-profit mental health organisation that aims to provide mental health therapy to young people in Norfolk at the earliest opportunity. Working from the Cup-O-T mobile therapy van Catherine and her team provide evidence based therapy and workshops in nature and the community. By nurturing our identity that we are part of nature, increasing our sense of connection and belonging in nature; we will establish values and skills that will mutually benefit our mental health, the environment and our communities.
Funded by