Great Big Green Conversation
21/09/2021
@
7:00 pm
–
9:00 pm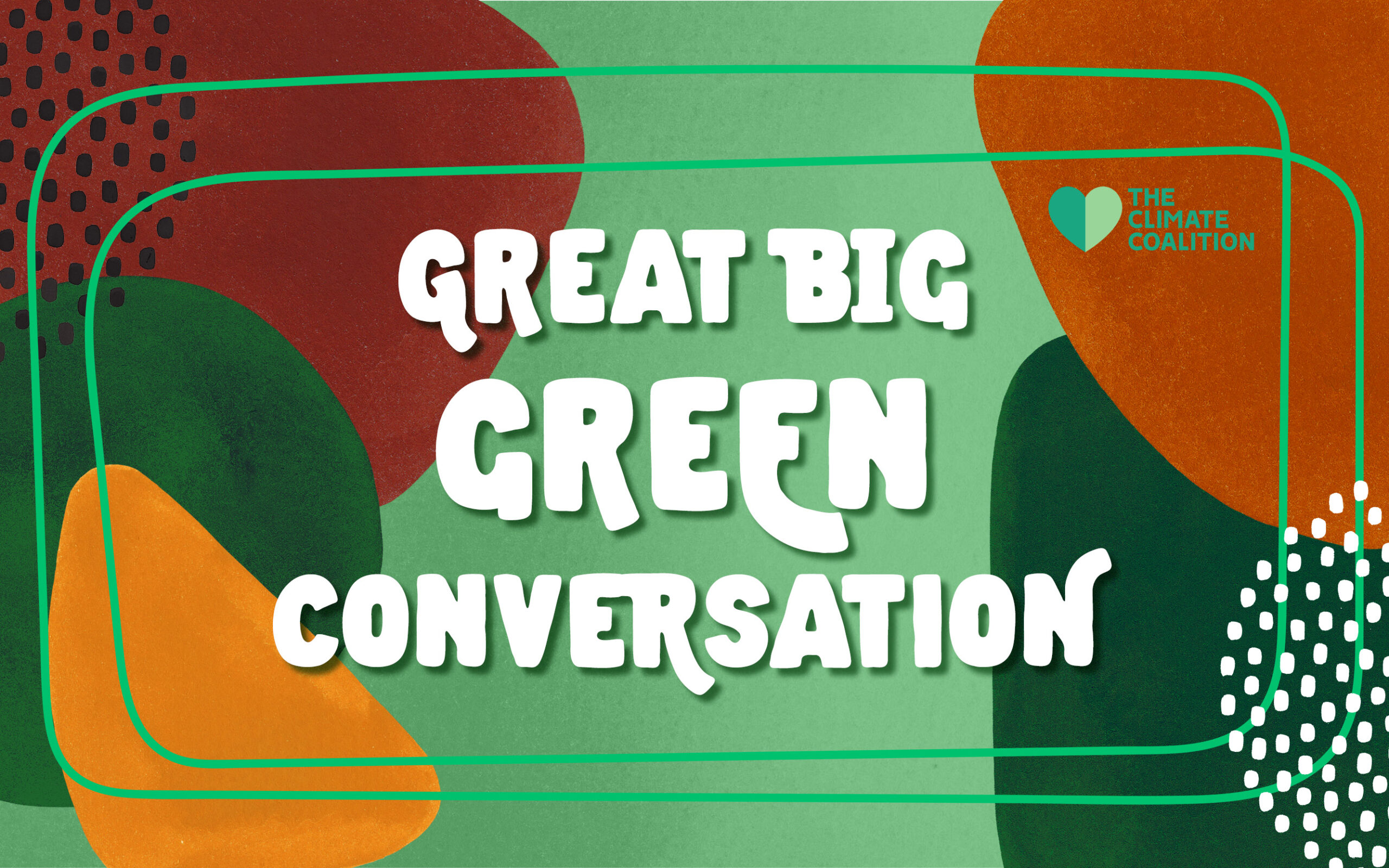 18 – 26 September is The Climate Coalition's 'Great Big Green Week'. This week is a chance for people to come together all around the country and demonstrate the incredible actions being taken to tackle the climate crisis and to push for change, on a local level.
We're going to take a look at the bigger picture, focusing on some of the international frameworks put in place to tackle the crisis we're in, and the importance of global, collective action to solve the world's problems.
Speakers
Sophie Willis – Norfolk Global Neighbours
Sophie is based in Norwich and works for a coalition of international development charities and NGOs, campaigning for global solidarity and justice for all. Previously, she has worked for a charity which tackles food poverty through the redistribution of surplus food. She is interested in reducing our consumption and looking for more sustainable options, while also calling for wider, systemic change to make our world a greener and fairer place for everyone.
Asher Minns – Tyndall Centre for Climate Change Research
Asher Minns is a science communicator who specialises in knowledge transfer of climate change research to audiences outside of academia, for 20+ years.
Asher is active in supporting Norwich towards its role in national and international climate change commitments, including last year developing Net Zero science-based targets and pathways for the UEA, a method that sees Universities as carbon citizens of their communities. My current work among other stuff includes being public engagement lead for all UK Universities attending COP26, the UN climate change conference in Glasgow in November.
Genevieve Rudd – Freelance Community Artist
Based in Great Yarmouth, Genevieve Rudd develops creative projects that encourage closer looking, curiosity, discovery and celebration of the places and people around us. These include environmental arts, working outdoors, walking and nurturing nature-connection through creativity.
She is currently training as a Wild Beach Leader with Suffolk Wildlife Trust. In addition, Genevieve has worked as an Associate Artist/Tutor at Sainsbury Centre since 2018, and joined Climate Museum UK as an Associate earlier this year.
Rowan Shingler – Green New Deal Norwich
Rowan is a local primary school teacher and parent. He has a particular interest in how class, gender and race intersect with climate breakdown and what this means for climate justice.