Grow your own
29 March
@
7:00 pm
–
9:00 pm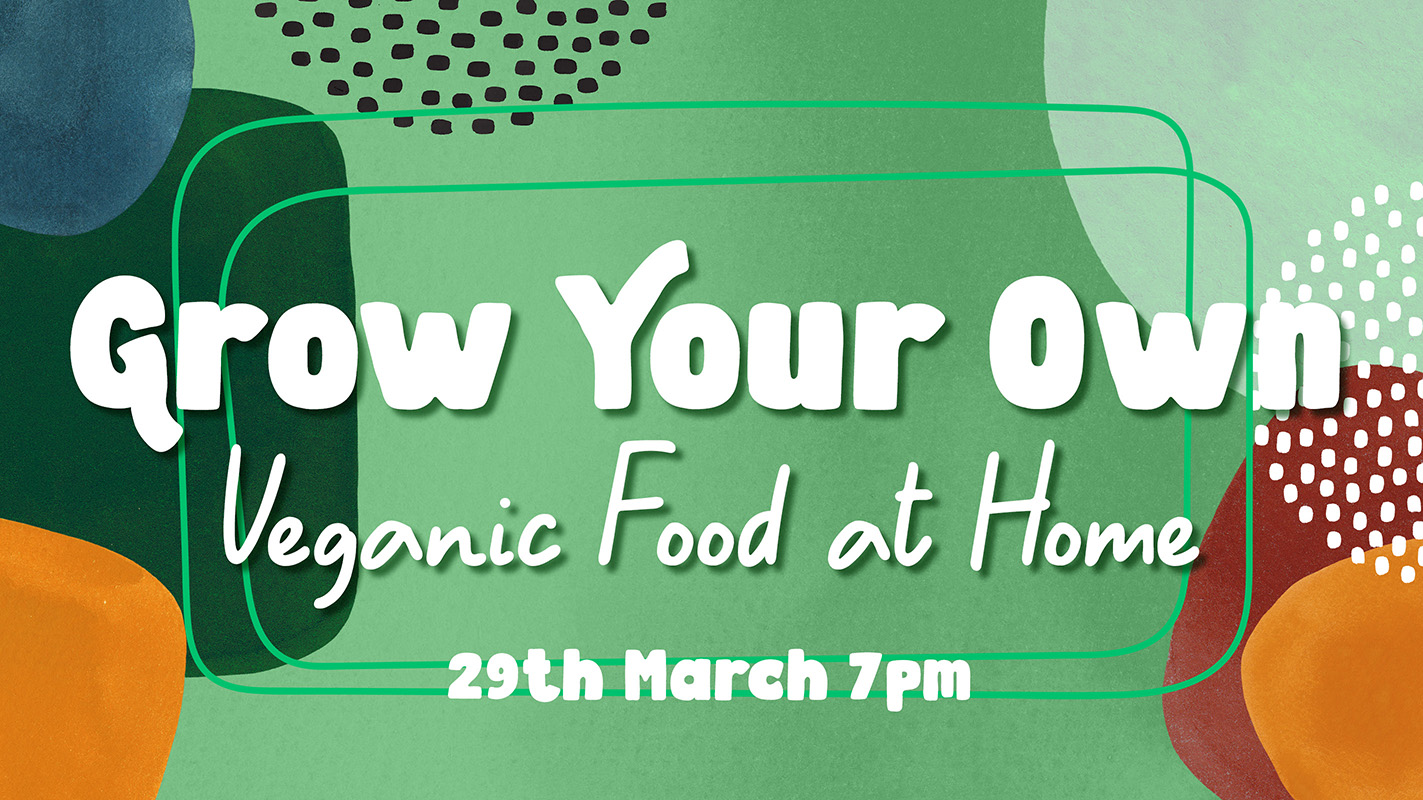 Grow your own veganic food at home
An introduction to growing vegan organic produce covering topics such as choosing crops, soil health, green manures and how to make your own fertiliser, crop rotations, dealing with pests and weeds, mulching, growing under cover, permaculture techniques and how to harvest and store your crops.
Compost is an easy way to reduce the amount of waste that heads to landfill and you can compost more than some people think – maybe even your jumper. Composting worms like Tiger worms lay eggs every 10 days so there will always be plenty of mouths to feed in your compost pile.
Piers Warren is a writer, film-maker and environmentalist living in Norfolk. He has been a keen gardener all his life and among his numerous books are The Vegan Cook & Gardener, and How to Store your Garden Produce. He also has a regular page in VeganLife magazine covering Grow Your Own techniques.
Shona Sundhari is a Forest School facilitator, human re-wilder and compost geek. She loves speaking about compost to folk and getting people excited about reducing their impact on the planet by making deliciously earth nutritious home compost in super simple ways.
Safety
We want to keep everyone safe, so please take a lateral flow test before coming and wear a mask while inside if you can.
Refreshments
One drink from the Merchant's House bar included with admission
Accessibility
We'll be in the Fishergate Room, upstairs at Anteros. The venue is accessible with lifts going to the first floor.
If you are a student or young person coming by public transport, show us your ticket at the event and we will cover its cost.
Funded by